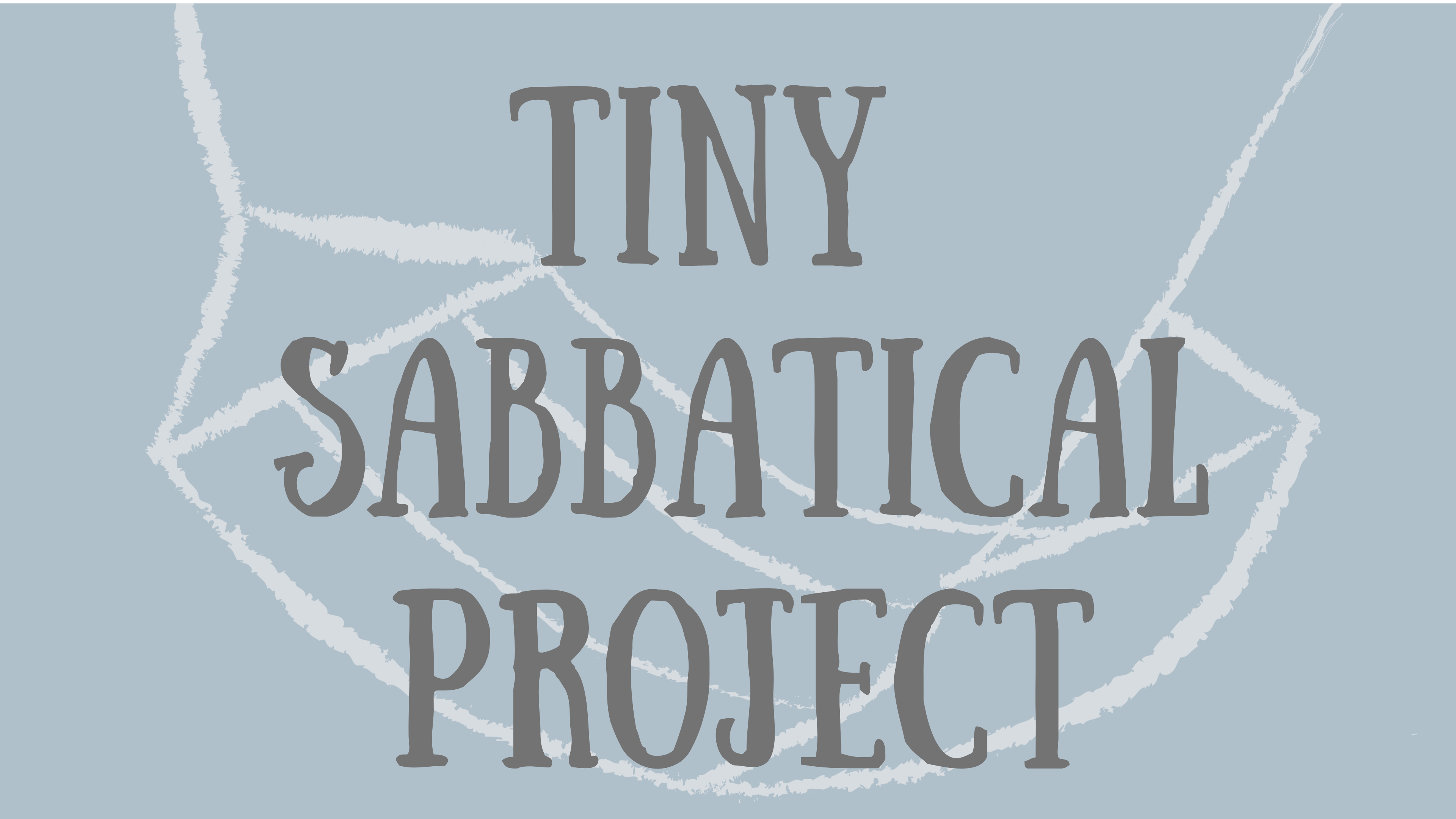 Need a gentle reprieve from the world?
Us, too. Welcome - we are glad you are here.
The Tiny Sabbatical Project (TSP) is a series of month-long offerings for those who care for others through ministry, teaching, healing work, or social activism that will:
CHALLENGE you to take a

tiny

bit of time for yourself.

INSPIRE you with stories and reflections curated from diverse and lesser-known sources (with a few old standbys you might have forgotten about).

SUPPORT you with thoughtful questions to get you realigned with your values and purpose.

REKINDLE the vitality in your life and work.
Because you cannot be good for the world if you aren't good to yourself. 
Interested? Keep Reading!
Your Hosts
Sarah Moore-Nokes, M.Div., ACC and Shelly Roder, PCC are certified professional coaches who both value a deep grounding in spirituality and mindfulness.
Sarah is a Presbyterian pastor and has primarily served in judicatory roles. Find her at www.sarahmoorenokes.com.
Shelly has worked in various Catholic (mostly Franciscan) social justice and social service ministries in decidedly non-ordained roles. She can be found at www.shellyroder.com.
------------------------
Concerned that the people we coach in the helping professions were languishing, we joined forces in the fall to create the Tiny Sabbatical Project (TSP) to provide ministers, social activists, and caretakers some respite and renewal.
We want to live in a world where good people wishing to contribute their best selves to a world desperate for renewal have access to inspiration and renewal themselves. 
In tiny doses. 
Because frankly, that's the best we can do these days. Let's ease our way into this, why don't we? 
We're starting with a month of Creativity
February 7, 2022 - March 4, 2022
TSP: Creativity Curriculum
Preview our Welcome and explanation of how TSP: Creativity works. Enroll below!
Check your inbox to confirm your subscription